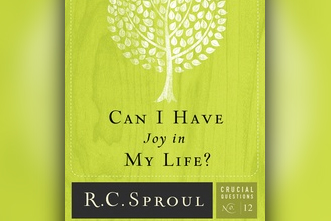 Free eBook
Download and share this eBook with your church community, "Can I Have Joy in My Life?" by R.C. Sproul.
From Ligonier, "Dr. R.C. Sproul cuts through the confusion surrounding this popular but misunderstood attribute, showing the one sure path to deep, lasting joy—a relationship with God through Jesus Christ. By abiding in Christ, Dr. Sproul shows, we may experience fullness of joy—a joy that transcends unhappy circumstances and even permits us to rejoice with others because of the blessed hope Christ provides."
Resource provided by Ligonier Ministries
Download Instructions: To download this free resource, follow the on-screen directions from the download site.