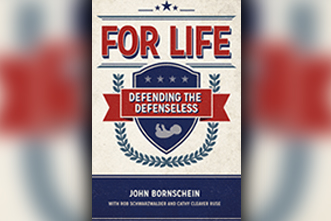 Free eBook
Download and read this free eBook, "For Life: Defending the Defenseless" by John Bornschein.
From Logos, "John Bornschein was an almost-aborted child. Abortion isn't an abstract political argument—it's about life and death for individuals. In For Life, Bornschein shares his story and calls the church to defend the defenseless. Exploring Scripture and history, he equips you with the baseline and background knowledge you need to stand boldly on our culture's front lines to protect life at all stages."
NOTE: This free resource expires July 31, 2014.
Resource provided by Logos Bible Software
Download Instructions: To download this resource, follow the on-screen directions at the download site.