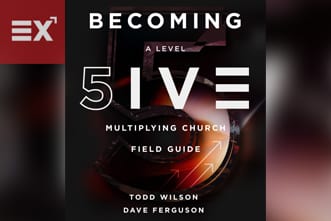 Free eBook
Download and share this free eBook with your leadership team as you consider church planting.
From Exponential, "Focusing on the specifics of helping churches identify where they are on the multiplication scale (Levels 1 – 5) and what's needed to become a Level 5 multiplying church, Todd and Dave champion multiplication and equip future church multipliers to move beyond the prevailing addition-growth scorecards. The bottom line, the authors say, is that we need to rethink the operating system that's producing growth but not producing multiplication—and aim for more healthy Kingdom growth that's focused on multiplication."
Resource provided by Exponential

Download Instructions: Follow the on-screen directions at the download site.