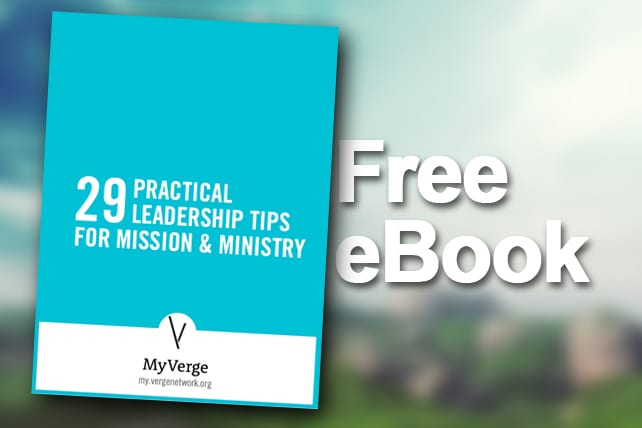 Free eBook
Download and share this free eBook with your leadership team.
From Verge Network, "Use this free eBook to to gain practical insights and tips into leading in the context of mission and ministry. This free resource includes: 3 Simple Ways to Re-Declare Vision, 4 Questions Leaders Should Ask About Their Ideas, Two Things Leaders MUST Do in a Difficult Season."
Resource provided by Verge Network

Download Instructions: Follow the on-screen directions at the download site.