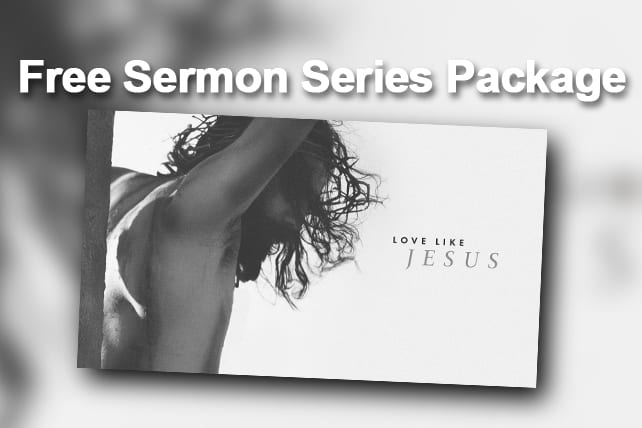 Free Sermon Series Package
Download and share this 3-week series with your church.
From Open.Church, "There's so much pain and hurt in the world, sometimes it's hard to see anything else. But what if, when we looked around, all we saw was love? The greatest sacrifice in history shows us how to make it happen. Let's learn to Love Like Jesus."
This sermon package includes:
Series artwork
Countdown video
Promo videos
Message videos
Talk It Over questions
Preaching outlines
Resource provided by Open.Church

Download Instructions: Log into your free Open.church account to download these resources.