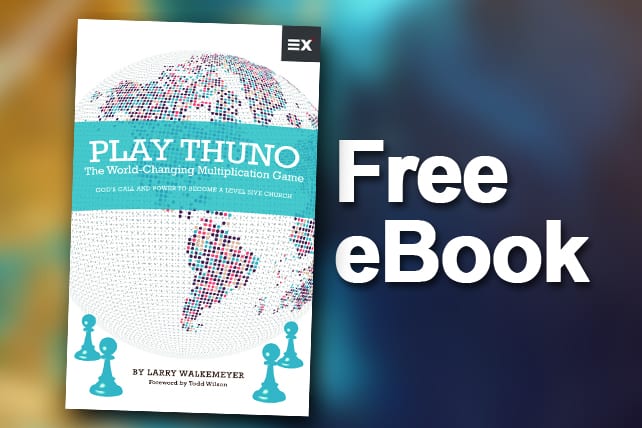 Free eBook
Download and share this free eBook with your leadership team and others interested in church multiplication.
From Exponential, "Play Thuno (derived from the Greek work plēthynō for "multiply") serves as an excellent follow-up resource to the Exponential book Becoming a Level 5 Multiplying Church Field Guide by Todd Wilson and Dave Ferguson. Walkemeyer offers engaging narrative that moves multiplication from concept to eternity-altering reality. He also gets uber practical, highlighting principles for multiplication, 21 leadership essentials for multiplication and even deceptions that often derail our efforts to reproduce. Most significant, however, is Walkemeyer's thorough exploration of Scripture to discover why churches should multiply. This "study" permeates the pages of Play Thuno, consistently bringing us back to God's call both on our lives and our churches."
Resource provided by Exponential

Download Instructions: Follow the on-screen directions at the download site.