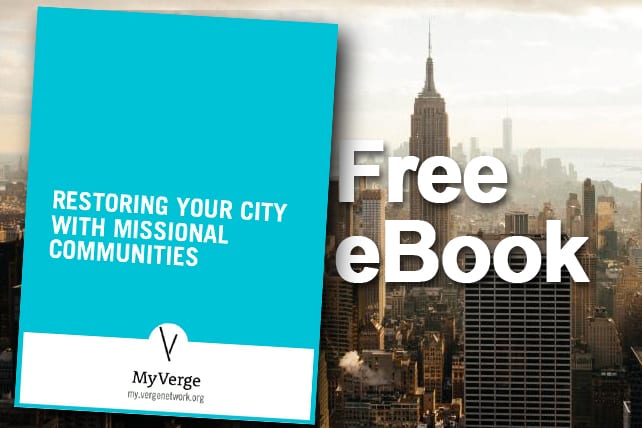 Free eBook
Download and share this free eBook with your church community.
From Verge Network, "Looking for a practical guide for restoring your city with missional communities? Inside Restoring Your City With Missional Communities, leading thinkers and practitioners will simplify the "why" and "how" of reaching your neighborhoods and communities with missional communities. Contributors include Brad Watson, Todd Engstrom, Logan Gentry, Doug Paul and Jon Dansby."
Resource provided by Verge Network

Download Instructions: Follow the on-screen directions at the download site.