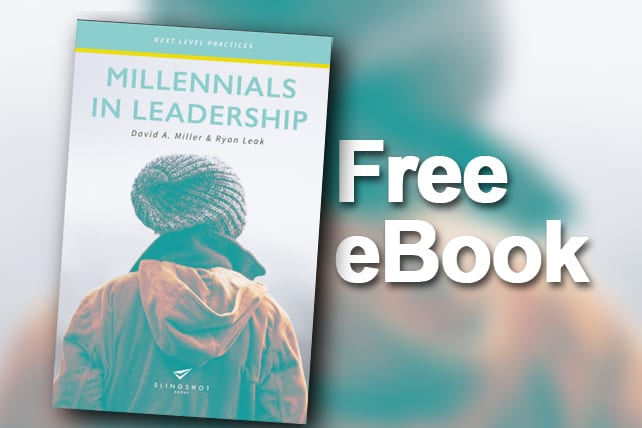 Free eBook
Download this free eBook and share it with your leadership team.
From Slingshot Group, "Millennials are the largest generation in human history, numbering 78 million in the United States alone. There has never been a more important generation of young leaders for the local church to learn from, yet few churches are successfully reaching, sustaining, and developing Millennials leaders.David Miller and Ryan Leak are Millennial leaders with insight, experience, and wisdom on this critical generation."
Resource provided by Slingshot Group

Download Instructions: To download this resource, follow the directions listed on the download site.