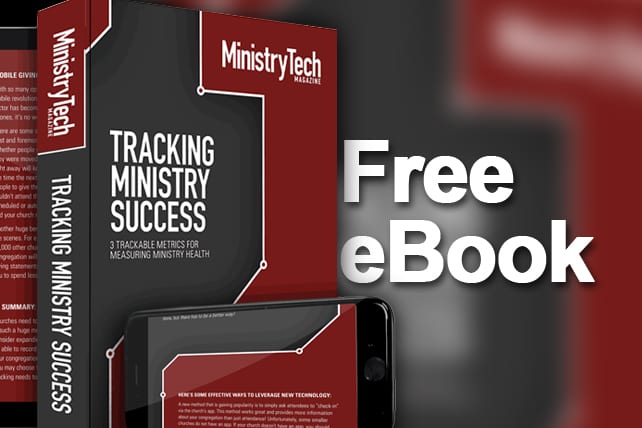 Free eBook
Download this eBook and share it with your leadership team to help develop your church's effectiveness in ministry.
From MinistryTech, "In order to gain the insights you need, you must have hard data. Learn which specific metrics to track and how leveraging new technology can lead to significant growth for your church."
Resource provided by MinistryTech Magazine

Download Instructions: To download this resource, follow the on-screen directions at the download site.