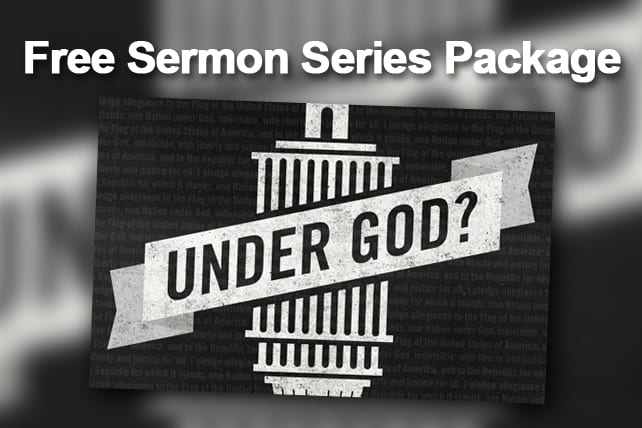 Free Sermon Series Package
Download this sermon series package to share with your church, especially during this contentious political election season.
From Open Network, "What dominates the headlines doesn't have to dominate our hearts. There's only one name that can bring the world together, and you won't find it on a ballot. Are you ready to discover the hope and freedom we've been given Under God? Instead of focusing on politics, this series will ask what it really means for Christians around the world to be under God."
This series package includes:
Series artwork
Banner graphics
Countdown video
Series guide in PDF format
Bulletin outlines
Preaching outlines
Talk It Over sheets
Resource provided by Open Network

Download Instructions: Log into your free Open Network account to download these resources.