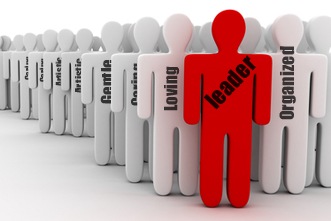 It is 10:20PM on a piercing cold winter night, and Kevin (a pastor in the Midwest) sits alone in the church office. Normally, this senior pastor of a growing church would have been home with his family hours ago.
Not tonight.
Tonight, Kevin sits at his desk and struggles with how to phrase things on the computer. He's not wrestling with the right phrases for Sunday's sermon; he's working on his resume. In fact, he's seriously thinking about getting out of pastoral ministry altogether.
What's the source of the problem?
"Irreconcilable differences."
At least that's what Kevin had come to believe. For three years he'd struggled, prayed, even fasted in an effort to get along with his senior associate and music director. For twelve years at his former church, Kevin got along with everyone, it seemed. He'd built a great team, and the ministry had thrived. Now, at this new church, every idea, dream, goal, plan, or vision Kevin shared was met with questions or what seemed like direct opposition from Mark, his senior staff member. Mark had been at the church 15 years, and the people loved his music ministry. Mark wasn't going anywhere. Kevin sat alone at the church, so frustrated with not being able to see eye to eye with the person he worked closest with every day, that he was doing what hundreds of pastors and associate pastors do every year – leaving for "somewhere new" where things could be "different" and easier.
Kevin loved the Lord, and yet he felt totally defeated by "differences."
Maybe you've been there. Maybe you're there now. Perhaps you're a part of, or even leading, a pastoral team that's nothing but frustration to you. Perhaps there is a huge gap between where you are today and where you want and need to be in your ministry relationships.
Here's something you simply must know.
"Irreconcilable differences" are actually grounds for a great ministry team. That's not a typographical error – it's biblical truth. It's also what Rodney Cox and I teach to ministry teams across the country to help them turn conflict into cooperation and uniqueness into unity.
What if that "frustrating" person was actually put in your life by "Divine Design"?
We'll come back to Kevin shortly, but first, let me encourage you to think about something. What if I asked you to draw two lines, one on top of the other? Do it now. Then, if you're right-handed, switch your pen to your left hand (or vice versa), put it to the paper on the top line, and write your first, middle and last name—in cursive! When you're finished, move the pen back over to your "dominant" hand and write your first, middle, and last name on the second line.
What did you think the outcome would be using your "non-dominant" hand? Did it take you more or less time? Does it look worse or better? Is it be presentable or illegible? Does it bother you that you couldn't write as well with your left as your right hand?
Here's why we've asked you to do this exercise. In every ministry team, God has "placed" people alongside us who can naturally do things we can't do. For example, if you're left handed naturally, imagine being asked to write right handed all day. If you're right handed, imagine how much easier it would be to use your dominant hand for hours at a time.
What that exercise can show you is not only how much easier, faster, and less stressful of an experience it can be to use your natural, God-given "strengths"—it illustrates a key biblical truth, as well.
In 1 Corinthians 12, the Apostle Paul gives these clear instructions to those of us who know and love Jesus, on "differences" in the body:
"For the body is not one member, but many.
If the foot says, 'Because I am not a hand, I am not a part of the body,' it is not for this reason any the less a part of the body?
And if the ear says, 'Because I am not an eye, I am not a part of the body,' it is not for this reason any the less a part of the body?
If the whole body were an eye, where would the hearing be? If the whole were hearing, where would the sense of smell be?"
That's normally where the sermon ends on Sunday, with this picture of how God has given us different strengths, abilities, and spiritual gifts to become the Body of Christ. Yet here's the next and key verse to consider when it comes to "irreconcilable differences."
"But now God has placed the members, each one of them, in the body, just as He desired."
In other words, Almighty God hasn't "placed" us alongside people in our ministry who have different strengths and gifts to frustrate us – but to complete us. Differences are essential to a fully functioning, healthy body! In other words, Mark was next to Kevin in ministry not to frustrate him—but to complete him! In fact, that's exactly what happened to Kevin when he finally understood the truth behind that 1 Corinthians passage and learned how to lead from his strengths. Kevin and Mark are now not just teammates, but close friends and partners in ministry.
To illustrate how understanding and focusing on each person's strengths can turn frustration to closeness, here's one example of what we teach in the Leading From Your Strengths paradigm, wrapped in a question that highlights a predictable area of conflict even ministry teams face.
Are you "aggressive" or "passive" when it comes to dealing with problems?
Let's say you've purchased tickets to the first game of the World Series. As you sit in the stands, the pitcher winds up, hurls a fastball at the catcher's mitt – and the batter hits the ball! If you're a professional outfielder, you've been taught that at the crack of the bat, you need to take a step "back." That's because it's much easier to move forward to field the ball than to run back. But if you're an infielder, your natural reaction is very different. When an infielder hears the crack of the bat, they take a step toward the ball. That's because playing infield is more about action and reaction, while the outfield is more about calculation and triangulation. The difference between just playing a season of baseball and a championship season is how the coach "places" those different, natural strengths on the field.
Now think about this with your ministry team. There are some problems that are best solved with an "aggressive" problem solving style or strength (usually quickly solvable, non-complex issues), but there are other problems that are best solved with a more calculating, "passive" problem solving style in order to create more efficiency and effectiveness (someone who thinks through all the issues and ramifications before jumping to a solution). In fact some "aggressive" problem solvers who try to solve complex problems too quickly can actually create more problems than solutions! In other words, both strengths ("aggressive" and "passive") are key to a winning team! Like realizing we need different parts of a body, once the "aggressive" problem solver comes to realize the strength of those who want to think though all the options – it can transform how we look at and value each other. The same thing is true for the "passive" problem solver who finally "sees" the strengths of an "aggressive" problem solver.
We're convinced that Almighty God "places" us with people who are different than us for a purpose.
By reading this far in this article, it's obvious that you're serious about understanding your own unique, God-given strengths and learning more about how to value the people He has placed around you in ministry. So to honor that commitment, here's a gift that can help you begin to "Lead From Your Strengths." By clicking the link below and taking just eight to ten minutes to complete our online assessment, you'll instantly receive a 28-page word picture of how incredibly valuable you are. It's called the Leading From Your Strengths Assessment, and it is our gift to you, no strings attached. If you're part of a ministry team that's functioning effectively, this can help you move to the next level. Or, if you're in a situation like Kevin, it can be the key God uses to turn your conflict into cooperation.
Take 8-10 minutes to take the Leading from Your Strengths Assessment by clicking here. (Use the code in the upper right corner of the newsletter to obtain the assessment for free.)