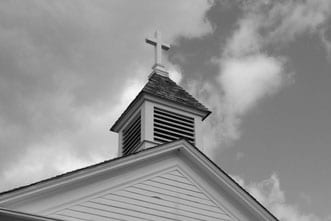 Not long ago, I told you about my Christianity Today article on the state of denominations in America. The article has been posted online, so I thought I would publish a few more excerpts… I wrote this article to deal with the questions I hear about denominations. I think there are good churches both in and out of denominations, but I am concerned when I hear some uninformed comments about denominations. So, I decided to share some thoughts. The folks at Christianity Today were gracious and put the article on the cover.
Here are some excerpts:
The best denominations may be understood simply as networked cooperative relationships for mission. But they are not just networked across geography and methodology. They are also networked across time–and a group working across time and generations can accomplish more than a group working for one season.
One reason for struggle within denominations is that we can so quickly take our eyes off of the main purpose in God's mission. A high view of Scripture, along with a confessional statement, can go along way in keeping us focused on the things that really matter.
There are times when theological differences pose the greatest threat to church cooperation. But in my view, the greatest hindrance in many evangelical denominations today is the inability of insular churches to serve with those who differ on methodology.

Should we discuss the theological implications of methods? Absolutely. But we must guard against letting tertiary issues control the conversation. Nor should we preach against matters that are best left to the discernment of individual churches. Instead, we should use persuasion, like members of Christ's family, rather than policy, like executives in a corporation. If everything is an essential, churches will never cooperate in mission. If nothing is an essential, there is no reason to cooperate anyway.
In truth, the problems that we have cannot be blamed on denominational structures alone, but rather on the fact that all denominations are made up of sinners who are saved by grace.
To paraphrase Churchill's comments about democracy: Denominations are the worst way to cooperate–except for all the others. They are riddled with weak, ineffective, and arrogant leadership, prone to navel-gazing, and often move more slowly than they should. But these aspects are products of human fallibility and sin. Every time churches work together, ego, failure, and inefficiency will arise. And when they don't work together, ego, failure, and inefficiency will arise. People, not denominations, are the source.

Denominations at their best are not places to get something but places to give and to serve. Our gifts, passions, and experience have greater influence through a worldwide denominational network. Through a denomination, we can provide resources to people we will never meet, reach places we will never go, and preach the gospel to lost souls who are beyond our personal reach. We can find what we need and give as much as we want–because the key to cooperation is to both give and receive.
Check out the rest of the article here. Feel free to weigh in and share your thoughts in the comment section.