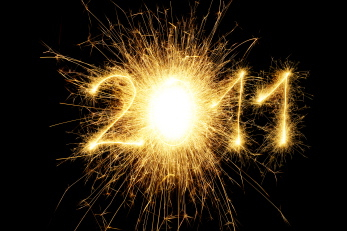 Making resolutions for the new year might feel like a cliché–especially when we don't follow through on them–but resolutions can also serve as a catalyst for life change.
Research shows that 40-45 percent of adults in America have at least one resolution and while many of us aren't good at keeping them for the whole year research also shows that 75 percent make it past the first week and 46 percent make it to six-months. In other words, those who set goals often make progress in the right direction.
Here's a sneak peek at the resolutions from four of our featured churchleaders.com bloggers for 2011.

Eugene Cho
My hope is to simply be…
a better husband.
a better father.
"Clearly, easier said than done but nevertheless, these aspects of my calling have always been important but more often than not, are the ones that are more readily pushed aside."

Kem Meyer

"My resolution is to step outside of my world and interact with more people in their world…those with faith, different faith and no faith. I don't know where that's going to take me or how it's going to play out, but that's my prayer and my resolution—to unleash God's love, art and grace by doing life in some new spaces."

Brooklyn Lindsey
Resolutions for our Middle School Ministry in 2011:
1. We resolve to let God dream in us. We refuse to let our own minds limit God's possibilities.
2. We resolve to recruit passionate leaders.
3. We resolve to change what we're doing, even if we're caught midstream, to follow God's leading this year.
Alan Danielson
My goals for this year:
1. Finish going through the entire Message translation during my daily devotionals.
2. Be more patient with my three little boys.
3. Personally coach 12 pastors about small group ministry.
4. Take my wife on more dates.
5. Find a senior pastor position.
Editor's Note: Are you making a few radical (or simple) resolutions for 2011? Share your resolutions with the churchleaders.com community in the comment section below.
*Statistics taken from the Miami Herald story,"New Year's resolutions are useful, even when they fail."