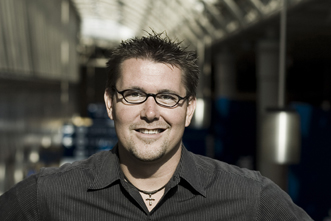 One of my father-in-law's unforgettable quips was this: I have one friend who's for it, one friend who's against it, and I'm for my friends.
I take that approach in some instances, and I'm not given to getting into the middle of crossfire, but few things bother me more than sideways energy in the kingdom of God. We end up infighting and forget who our very real enemy is. I can't help but wonder what would happen if we stopped throwing stones at each other. Unfortunately, we'll keep throwing stones as long as textual critics argue about whether that story about throwing stones in John 8 belongs in the text.
If something is heretical, that's one thing. But we quibble over far too many things. In the words of Matthew 23:24, we "strain gnats" and "swallow camels." I'll keep this generic, but last week, I heard about a group of churches who won't endorse one translation of Scripture because of gender-neutral language that in appropriate places is inclusive of the female gender. I'm all for holding the fort of orthodoxy, but that strikes me as misidentifying the enemy. For the record, it's one of my favorite translations, and I'm grateful for all the scholarly research that went into producing it.
I've always subscribed to something Rupertus Meldenius said: "In the essentials, unity. In the non-essentials, liberty. In all things, charity."
Obviously, it's hard to know where to draw the line between essential and non-essentials. But let's not major in minors. Let's not strain gnats and swallow camels. If we converted all of our sideways energy into synergy (which is another word for unity), we'd see another Great Awakening. If we stopped fighting with each other and started fighting our true enemy, we'd see a revival that would rival history's greatest revivals.