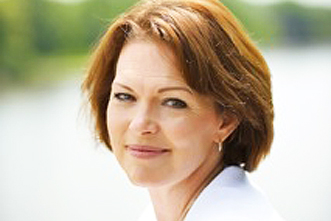 What happens when you mix ministry leaders like Ted and Gayle Haggard—a couple who survived a very public church scandal—with eccentric actor Gary Busey and his fiancé Steffanie Sampson? You get the newest spin on reality T.V.—Celebrity Wife Swap.
Ted and Gayle Haggard are no strangers to spotlight and scandal. They weathered their share of media scrutiny when Ted was accused of paying a male prostitute for sex and meth in 2006, but Gayle says they've come through the horrific experience better for it. She also sees their recovery as an opportunity to share the message of the Gospel through any door God opens, and the most recent door just happens to be a show called Celebrity Wife Swap.
When I spoke with Gayle, we discussed their decision to appear on the show, the issue of "celebrity" church leaders, the money, and what it was like to be Gary Busey's reality-show wife for a week. The answers she shared might just surprise you.
It's been five years since the scandal—what's life like today for the Haggards?
We're really excited about the upcoming year of 2012 because 2011 was certainly a transitional year. Our church in Colorado Springs has really taken hold—it's developed a strong core, and we're grateful to be a part of it. We've weathered a horrific storm in our lives and come out of it better, and I'm just grateful to be where we are today.
In your opinion, do you believe Ted is a healthy church leader today?
After the scandal, I didn't know for sure that Ted was going to re-enter any type of leadership position; however, I was close at hand, and I watched his journey. I know the man before and during the scandal, and I watched him afterwards. I've also known many, many highly respected leaders, and I've watched their struggles, and I've watched them do things that I find far graver offenses against the body of Christ. Yet, they continue to be highly respected. I don't point fingers or judge them. I just think it's human nature, and we've got to get away from thinking it's about our own righteousness.
I think my husband has earned a place of leadership again by how he responded to his weaknesses. Even though people have continued to judge and scrutinize him, they haven't done it knowledgeably. I think the people who go to St. James church have validated that. For those who say he has not lived a life above reproach, I would just say who has?
How did you end up on a show called Celebrity Wife Swap — seriously?