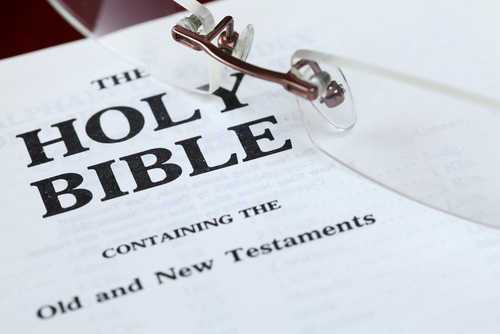 According to a new survey by LifeWay Research of 2,000 Americans who read their Bible at least monthly, more than a third of them read their Bible every day or nearly every day (37 percent). Approximately one in five read it three to five times a week (22 percent), another one in five read it once or twice a week (22 percent) and another one in five read it less often: a few times per month.
More than 80 percent of Bible readers in the U.S. own more than one copy of the Bible—the average is 3.6 copies per reader. The majority (74 percent) have one copy they use most of the time; the rest consult different translations for different situations. Bible readers with higher educations and household incomes use more than one Bible more often than those with lower education and income. In addition, 74 percent of Bible readers are open to using a different translation than the one they usually use.
Ed Stetzer, president of LifeWay Research, said when people speak of "their Bible," they are speaking of its translation as well. "Bible readers usually have multiple Bibles but three out of four have one physical Bible that they use most of the time," he says. "We learn from this study among American Bible readers that owning multiple Bibles is much more prevalent than regularly investing time in reading it."
Read the complete results of the study here.