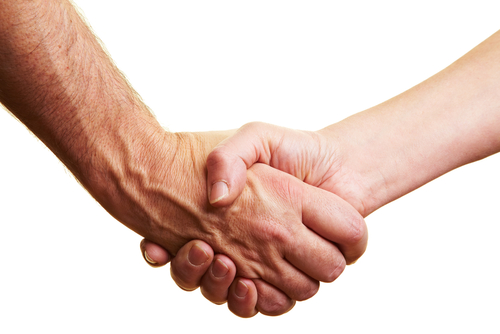 Pastor of the 30,000-member Potter's House in Dallas, Texas, T. D. Jakes was reported by The Christian Post as saying that people are born with the ability to forgive, and that unforgiveness is a learned behavior.
"We develop our propensity to forgive or not to forgive by what we see illustrated at the early ages of our development. We don't come here unforgiving," said Jakes in an interview with CP. "We don't come here pre-wired to bear this kind of acrimonious type of lifestyle. We don't come here like that. We come here with a certain propensity to be open, loving, accepting, and trusting. We learn to be unforgiving, doubtful, suspicious, guilt-ridden, and anxious."
Jakes says since people learn to be unforgiving, they can learn to forgive, and they can start by "resisting the enemy so he may flee from you."
"We are commanded to forgive, but we are not commanded to trust," he says.
Jakes' newest book, Let It Go: Forgive So You Can Be Forgiven comes out this week. In it, Jakes says we cannot embrace God's forgiveness if we are "so busy clinging to past wounds and nursing old grudges…forgiveness is a gift you must find a way to give yourself." Some of the reasons he gives as to why people won't forgive are when we believe our future has been jeopardized, when the act hasn't been sufficiently atoned for, as a defense to protect our bruised inner selves, when we feel we have been deceived or humiliated, or when personal trust has been violated.
"I think it is important that we rebuild an atmosphere of forgiveness and civility in every aspect of our lives," Jakes says.
Do you agree that forgiveness is part of human nature? Give your thoughts in the Comment section below.