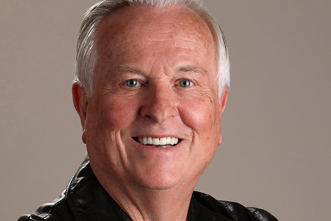 As reported in The Christian Post, in an effort to reduce the problem of online porn, author and apologist Josh McDowell has launched a new website called Just1ClickAway.org, designed to show how aggressively online porn can attack a web user and to provide resources to increase awareness and offer help. McDowell says the threat of online porn is dangerous enough to take down whole families in the church, eventually leading to the downfall of the church at large.
"The greatest threat to the cause of Christ is pervasive sexuality and pornography," McDowell said in a statement Thursday. "Today we have, by and large, lost control of the controls because an intrusive immorality is just one click away from our children. With just one keystroke on a smartphone, iPad, or laptop, a child can open up some of the worst pornography and sexually graphic content you can imagine. There's never been such access in history. "
McDowell has launched a campaign called "The Bare Facts" designed to give youth a Christian view of love, relationships, and sexuality. He is currently touring Latin America with the campaign.
According to McDowell's statistics, more than 1 billion pornographic websites are available on the Internet. The average age of first-time viewers of pornography is 9 years old. The adult pornography industry reports that 20-30 percent of their traffic comes from children. More shockingly, half of all Christian families report that pornography is a problem, and 30 percent of pastors have viewed pornography in the last 30 days.