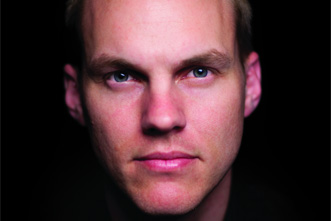 The following is a personal note from Pastor David Platt about the recent discussion surrounding the issue of the "sinner's prayer" in the Southern Baptist Convention (SBC). This is the first of two scheduled posts. Following Pastor David's comments expressed below, there is a link where you can download the entire manuscript of his sermon at the most recent SBC Pastors' Conference in a PDF.
I recently had the privilege of preaching at the Pastor's Conference of the Southern Baptist Convention (SBC). It was a historic few days among Southern Baptists (or Great Commission Baptists, if you'd prefer that title!) as we elected the first African-American president of the Convention, Fred Luter. I was greatly encouraged by the spirit of unity among pastors and leaders at the convention, and I was reminded of the wonderful value of partnership together among churches for the spread of the gospel among the nations.
At the same time, I was a bit grieved by the response from an issue that I apparently helped spark regarding the "sinner's prayer." A three-minute video clip from an hour-long message I delivered at the Verge Conference in Austin earlier this year created conversation and eventually led to a resolution among Southern Baptists to defend the use of a "sinner's prayer" in evangelism. Though I had some concerns with the resolution as it was originally proposed, I was pleased with the resolution that Southern Baptists eventually adopted, and I voted in favor of it. It was encouraging to see pastors and leaders together say that we need to be wise in the way we lead people to Christ, but such wisdom doesn't necessarily warrant that everyone must throw out a "sinner's prayer" altogether.
What grieved me about this issue, though, was the way it was reported in a few particularly prominent places that seemed to imply that this issue was dividing Calvinists and non-Calvinists in the SBC, or even me personally from various leaders in the SBC. Some even suggested that as "one of the SBC's Calvinist stars," I am "against the sinner's prayer" because I "don't want the hopelessly condemned thinking they are saved or joining churches when they actually have no chance for life in Christ." In addition to how nauseous such a label makes me, words really can't describe how much a comment like this pierces my heart, for nothing (I hope and pray) could be further from the truth. Any cautions I have expressed with a "sinner's prayer" have absolutely nothing directly to do with the doctrine of election, and I definitively don't believe that certain people "actually have no chance for life in Christ." Instead, my comments about the "sinner's prayer" have been deeply motivated by a concern for authentic conversion and regenerate church membership—doctrines which many Calvinists and non-Calvinists, as well as a variety of Christians in between, would rightly value.