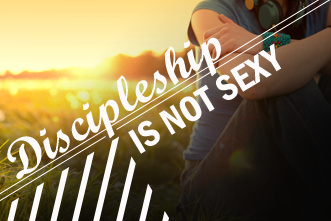 Editor's Note: Francis Chan is currently living and serving in the Tenderloin district (a low-income neighborhood with an extremely high percentage of addictions) in San Francisco, CA. Every Sunday a group of people gather together to worship, have a short time of teaching, and then hit the neighborhood–door-to-door–to pray, serve, and build relationships with people in an effort to share the gospel and make disciples. This article is a reflection on his recent efforts.
***
It has been a long time since I have written anything. I have spent most of my days developing new friendships and trying to explain to them their need for Jesus.
I wish I could tell you a bunch of stories of lives that have changed as a result.
I wish I could tell you that hundreds have repented and are now serving the Lord faithfully.
Instead, I'm pretty sad as very few of my new friends are ready to ditch their lives to follow Jesus. Some are not convinced they need to repent. Others are not convinced He is worth it.
The good news is that I regularly see God do supernatural things (too many stories to write out).
More from Francis Chan
I expected these miracles to result in conversions, but now I understand what Jesus meant when He said, "If they do not hear Moses and the Prophets, neither will they be convinced if someone should rise from the dead." (Luke 16:31)
Jesus never promised revival; in fact, He told us to expect the opposite (2 Tim. 4:3-4).
Even when people saw the supernatural, it usually didn't lead to repentance (Luke 10:13).
What Jesus did promise was that we would have His presence with us as we made disciples (Matthew 28:20).
This I have definitely witnessed. Supernatural answers to prayer never get old.