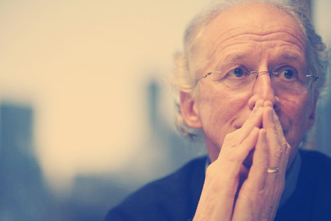 After preaching on the inestimable value of God's inspired word on Aug. 11, I was so moved that the desire to say it again another way kept urging me on. So I wrote this.
The Truth
(A Meditation on 2 Timothy 3:14-17)
Stay, Timothy. Stay in this firmament,
This world of light within the world. Relent
From wandering, from chasing mist. Remain!
Outside awaits the glistening world, insane.
Stay, Timothy. This sky, this vast terrain
Where you now stand, is not a painting, vain.
Nor is your mother fanciful. God wrought
This world. You were not fooled, but brought.
Stay, Timothy. A thousand flowers, fraught
With heaven's milk and holy fragrance ought
To make you stop, so strewn with deity
This sacred garden spreads. Eternally.
Stay, Timothy, my son, and do not be
A fool. The brightness here is how you see
Your way to heav'n. And there is shadowing
That shows in silhouette your shining King.
Stay, Timothy. Remember, everything
In this bright world is beneficial. Sing,
And feast on holy food, and taste the way
Of love. Then it will be your joy to stay.