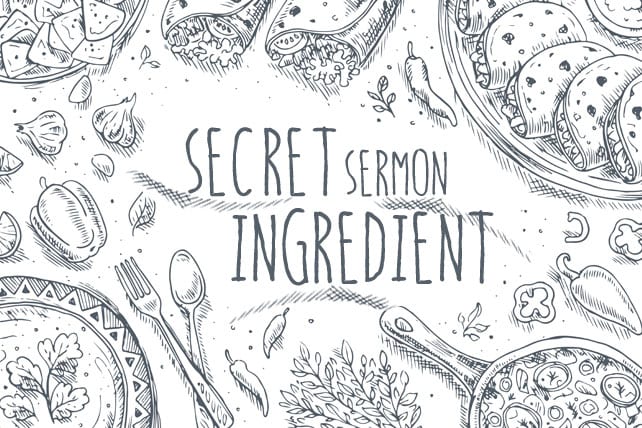 So often, it's the little stuff that makes the biggest impact.
This is true in my home as I am blessed to enjoy delicious meals on a regular basis. I often ask, "What is in this?" when enjoying a new dish or a new twist on an old dish. My wife will usually give one-word answers: "Lime." "Cardamon." "Turmeric." "Honey." "Pesto." I am always surprised. I am always delighted. We rarely eat bland, ordinary, lifeless meals—for this I am daily thankful.
Like cooking, preaching can become bland.
It can fail to have that freshness worthy of the gospel table. There are many reasons why. One could identify a lack of preparation, lack of understanding, poor delivery and shallowness. We would not disagree that under-cooking the homiletical meal is a problem. But there is something else that can make preaching bland: the deadly reality of not being personally wowed by the subject.
I have seen this in some otherwise terrific sermons. Guys can be exegetically sound, communicate with clarity, illustrate with profundity, and then at the end of the sermon, it tastes like grandma's meatloaf: somewhat filling but not so memorable.
On the other hand, we can probably identify a sermon we have heard where the guy was working out of a passage with passionate engagement. And as he was doing this, he was wringing out the text with personal adoration and joy.
In other words, the text had gotten into him! The man went from a tour guide to a resident, a lecturer to a preacher! He goes from bland to flavor by seasoning the sermon with personal reflections of the infinite value of Christ, his beauty and unsurpassed glory.
I am convinced this is an indispensable aspect of preaching.
As leaders and examples (1 Pet. 5:4), we must model hearts that are truly moved by the Christ we proclaim (Col. 1:28-29). After all, if we aren't moved to worship … why would anyone else? One might say, "But I am not an emotional person. I don't get excited." That's fine. I am not talking here about volume but depth.