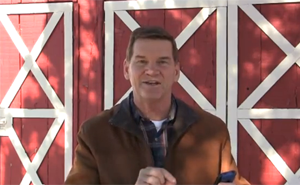 The Christian Post reported that Ted Haggard, evangelical pastor of St. James Church in Colorado, said in an online debate that while homosexual marriage is not biblical, it should be allowed by the state. He explained that the state's role is to "protect people equally," and "I don't think the state has any role dictating or mandating" morality.
"We've reached a point where human dignity and mutual respect is so important," Haggard said.
Haggard was scandalized in 2006 when he admitted to paying a male prostitute for sex and using illegal drugs, removing him from the pastorate of the 14,000-member New Life Church he founded and from his position as president of the National Association of Evangelicals. He has since reconciled with his wife and family and started St. James Church in the basement of his Colorado Springs home.