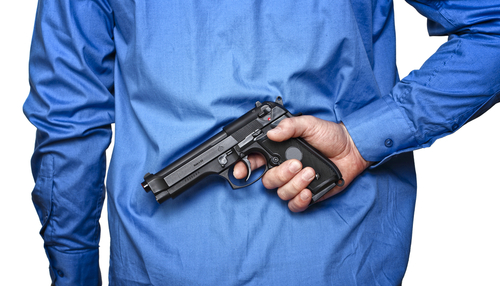 A man walked into a service at World Changers megachurch near Atlanta on Wednesday of this week and shot and killed a volunteer who was leading a prayer. About 20 people were in the church at the time of the shooting that killed Greg McDowell, 39, after several shots. No other attendees were hurt in the shooting. The church's pastor Creflo Dollar, noted televangelist, was not at the church at the time of the shooting.
"Before you know it, shots rang out and we looked up," said a witness to the shooting, "and the brother who was up there, who was going to be the preacher, he was actually walking across pulpit praying. And then all of a sudden this guy just came out of nowhere."
"The suspect walked into the church in a calm fashion," said Cpl. Kay Lester, a Fulton County police spokeswoman. "He walked in, opened fire, and left as calmly as he came."
After a search that lasted hours, police finally arrested and booked former church employee Floyd Palmer, 52, at a local department store in a shopping mall. Police still do not know why the shooting occurred or why McDowell seemed to be targeted.
Dollar addressed his congregation Wednesday night, saying he took the loss personally and calling it a tragedy. He reminded the church that "God is good, heaven is real, and to be absent from the body is to be present with the Lord."
"That's not God's will for a husband to be taken away from his wife and family. That's not God's will," Dollar said.
According to The Christian Post, Dollar was recently arrested for allegedly assaulting one of his daughters, a charge he denies. Founded in 1981, World Changers International Church now has about 30,000 members.