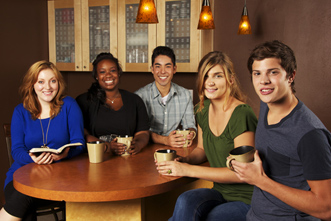 As reported by World magazine, the University of Louisville's chapter of Cru (formerly Campus Crusade for Christ) demoted a ministry leader for refusing to allow women to lead Bible studies when men were present in the audience. Daniel Harman, a Missional Team Leader who's been working with Cru for 11 years, told Cru officials that women teaching the Bible to men violated Bible passages such as 1 Timothy 2:11-12. Harman was given three weeks to reconsider his position and accept Cru's policy of men and women leading together. But Harman refused and was consequently demoted from his position.
A representative from Cru, Mark DeMoss, told World magazine that Harman's demotion came about because of his refusal to abide by policy and was not a theological issue: "A local campus leader for Cru in Kentucky was asked to relinquish his current leadership position, not because of a theological disagreement, but rather, because of a failure to abide by the terms for holding a position of leadership within Cru." DeMoss emphasized that it is not necessary for leaders to agree with them on every theological issue, but they do have to abide by Cru's standard ministry practices.
"Cru is passionate about connecting men and women to Jesus Christ. … While believers understandably have different beliefs on a wide variety of theological issues, Cru has chosen not to allow secondary issues to become primary passions and divert us from proclaiming Christ to the world," added DeMoss.