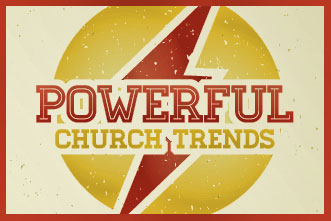 If you do not make assumptions about the future, then you are not leading.
Good leaders constantly assess the cultural climate. In other words, they do research.
Good leaders are also willing to change their assumptions. In other words, they are flexible. Holding firm to assumptions from the Y2K era is about as relevant as giving a set of Pokemon cards to your kids this year for Christmas.
So at the end of every year, I pause to challenge my underlying assumptions of what I believe the future holds.
Vision is a key to leadership, and the nature of vision requires an assumption of what will happen in the future. Therefore, you cannot lead unless you are thinking about the future.
In a recent article about Ford Motor Company, the head of their trends and futuring department revealed several assumptions about the coming year. Though Ford is trying to determine consumer demand for automobiles three years in advance, their research is valuable to the church because they are assessing global trends within sociology, economics, technology and politics, among others.
So what trends should the church expect to help define the cultural climate of 2013?
More specifically, what assumptions do people have about organizations right now? The Ford consumer environment report has a lot of commonalities with current church research. I've listed below a few general, qualitative assumptions for church leaders to consider.
1. Lack of organizational trust.
The fiscal cliff, BP, News International, bank after bank, public sector or private sector—the list of examples is long. Brand trust, organizational trust and institutional trust are all low.
We're foolish to think this lack of trust in the culture does not apply to the church. The best way to combat a general lack of organizational trust is to build a specific reputation as a trustworthy church.
You may not trust car mechanics—generally—but you probably put forth effort to find one you do trust. And the way you find the trustworthy mechanic is through word-of-mouth. It's the same with doctors. I recently spent considerable time asking people about the best doctor in a particular field.
People may not trust churches organizationally as a whole, but a specific reputation as a trustworthy church spreads rapidly through word-of-mouth.