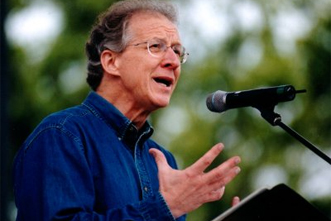 In his last message as Preaching and Vision pastor for Bethlehem Baptist Church in Minneapolis, John Piper condemned prosperity preaching. As reported by The Christian Post, Piper said prosperity preaching lures Christians with its "wealth … ease, health, chipper, bouncy, light-hearted, playful, superficial banter."
"You can grow a huge church that way. But Christ will not be seen in his glory and the Christian life will not be seen as the Calvary road that it is," Piper told his congregation last Sunday.
Piper said he wants to say to these prosperity churches, "Don't you know there are people dying of cancer in this room? Don't you know some are barely making it financially? … I just don't get it. It's not who we are." He said happiness in Christianity is a "Christ-bought, God-wrought happiness in pain."
"What (people) need is to see and feel indomitable joy in Jesus in the midst of suffering and sorrow," he said. "We commend our life in ministry by afflictions … it means that Christ is real to us, more precious than sleep, health, money, life … Wouldn't you want a Christ that precious? If not, Christianity is not for you."
Piper has been preaching at Bethlehem for 32 years. Jason Meyer, will begin as the new preaching pastor on January 20.