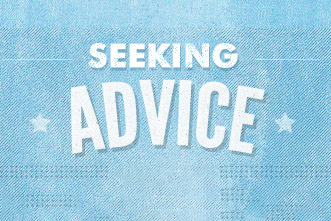 I've asked advice from a lot of people—and greatly benefitted from it. My belief is I can best learn from those who have gone before me. So, I often seek such people out because I am convinced one of the greatest ways to learn is through seeking the counsel of others.
Most of us quickly learn we need to regularly engage with certain key people (e.g., coaches, mentors, professional peers) from whom we can seek advice, encouragement and feedback on issues we are facing in life and ministry. The difficulty, however, is we are often ill-prepared when seeking advice from whom we desire to learn but do not know particularly well.
Below are a few of the things I have learned about being a good steward of time and resources when seeking out advice.
Information or Relationship?
Is an advice conversation primarily for relationship-building conversation or for information-transference?
There are certainly times when you should lay the groundwork for a deeper relationship. But many times when asking for advice, especially with someone you are meeting for the first time, you simply need to be prepared to ask questions and glean information. Don't feel forced to build extended, intimate relationships with every person from whom you seek advice, and don't ask the same advice from every relationship.
I sometimes will have an advice conversation that is scheduled for 30 minutes, actually lasts 45 minutes and accomplishes very little.
Once, I was asked for some advice via email about very specific things. The person requested a meeting, and my schedule allowed it at that time, so I was glad to do so. However, the first 15 minutes was spent with him sharing his story—which I loved to hear, but meant we never got to the advice question.
Many times, I think it is helpful and important to understand the person's story, but regrettably the situation he shared really had nothing to do with the advice question he came to address. I was disappointed we never got to his issue even though I was glad to learn about his family.
1. Ask, "What do I expect to do differently after this conversation?"
First, you should ask yourself, "What do I want out of this advice conversation?" and, "Why should this meeting matter?"
As the person seeking advice, you want to be very clear and gather your thoughts beforehand so you know exactly what you want to gain from this conversation. Showing up with written questions is key to accomplishing this. Then, while asking them, be an efficient note-taker.
Don't take out your cell phone and start typing things at a slow pace. Write down the answers underneath the questions you have written out beforehand.
2. Ask, "How do I prepare?"
Second, ask the person from whom you are going to seek advice if there are other things you should read in preparation for your advice conversation. For example, I try to help someone maximize our time together by asking them to prepare so I can help them in the best way possible.
If someone wants to talk to me about how to plant a church, I ask them if they have read Planting Missional Churches. If they want to talk about church revitalization, I ask them if they have read Comeback Churches or Transformational Church. As a matter of fact, my standard practice is I don't have advice conversations with people about specific topics until they have read up a bit so their first question isn't, "How can I fix my church?" Our conversations are better when we are better prepared.
However, I am happy, on the other hand, to answer questions to bring clarity and talk about application of that which I have already communicated. If you are going to engage in an advice conversation with someone you do not know, seeing what they have written on it beforehand so you can actually help to apply it is a better course of action, and a better use of time for both parties.