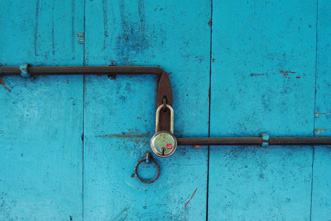 "And so, we built the walls." –Nehemiah.
"Something there is that doesn't love a wall." – Robert Frost
A family I know has been having a difficult time getting into church. It's not their name, but let's call them the Carlson family.
Now, early on Mr. and Mrs. Carlson established themselves as not at all interested in spiritual things (for reasons that will become apparent). However, a favorite relative–we'll call him Uncle Ted—who lived several states away, saw them as they were: two parents in critical need of the Lord and three precious children who would so enjoy the nurturing of a healthy church family.
One day, while visiting in their city, Uncle Ted walked down the street with the three Carlson children to a nearby Baptist church. Inside, they met the pastor and his associate. Uncle Ted told them about this young family living three blocks away who needed to be in church. The children were excited.
Later, from home, Uncle Ted wrote letters and emails to the ministers with more information on the Carlson family. He encouraged the church to reach out to these precious people living down the street.
Ted's letters went unanswered, and no one ever called at the Carlson home.
When the parents divorced and it came out that Mr. Carlson had been abusing the children in the worst way imaginable—he went to prison. Meanwhile, no church family was there to minister to them.
On another occasion during a visit, Uncle Ted brought the family to a church of a different denomination. The service was inspiring, the sermon excellent and the members friendly. Uncle Ted hoped this church would reach Mrs. Carlson and the little ones for the Lord.
The pastor did all he knew to reach them. Each time he called on the little broken family, he spoke of the importance of being in church, being saved, getting baptized and enrolling in Bible study. When he decided they were turning a deaf ear to him, in a note to Uncle Ted, the pastor wrote them off. He had done his best.
The failure here, Uncle Ted decided, was that the pastor mistakenly thought they were ripe fruit ready for the picking. Far from harvest-ready, however, the Carlsons were an unsown field. No church had ever ministered to them or loved them or welcomed them as they were, without making demands on them. Even the last pastor, who had been far more faithful than the first, had not been willing simply to love this sad little family unconditionally. When they were unwilling (and unable) to do what he asked, he wrote them off.
A few years later, Mrs. Carlson and the three children—now teenagers—relocated to another state. The oldest child, Stan, out of high school and holding a job, was determined to find a church for his mother and two sisters. And, he may have done so.
One day recently, Stan Carlson told Uncle Ted about the new church. "So far, we like everything about it. The pastor is friendly, and his sermons are great. They have lots of activities and we love the music. This may be the church for our family."
"But there's one thing," Stan said. "I've not figured a way to break into this church yet."
What do you mean?
"Well, they have all these great activities, but we can't figure out how to get in on them. I've sent letters and emails to the pastor and youth minister, but they've not answered."
And that's where we are at the moment.
Sorry, my friend, if you thought this was going to end with the Carlsons being welcomed into a loving, thriving Gospel church and everything ending well. That may happen. But it hasn't happened yet.