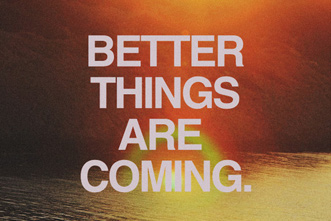 Church work is serious business.
Every week, we deal with people who have problems … divorce, abuse, depression, sickness, loneliness, anxiety, conflict, anger, et cetera. In the midst of this, we proclaim a message that has eternal ramifications. Much of what we do is no joke.
Yet, sometimes I think we're too serious. Perhaps it's because we are so focused on helping people that we don't have time or energy for laughter and a little bit of fun. Perhaps it's because we've come to equate seriousness with deep spirituality … after all, when was the last time you saw a piece of artwork that showed Jesus smiling? Or perhaps we have an unspoken theology that doesn't say anything about the enjoyment of life?
C.S. Lewis once said, "Joy is the serious business of heaven."
I agree, but too often I lose sight of that. When I do, it's important to remind myself of all the Scriptures have to say about enjoying the life God has given us.
Here are just a few points to remind us that it doesn't always have to be serious to be spiritual.
Over 410 verses in the Bible speak about joy, rejoicing and enjoyment.
108 verses talk about gladness.
105 verses address the topic of delight.
There are 80 references to celebrations.
39 times we read about laughter, 27 times dancing and 26 times happiness.
God commanded the Jews to "celebrate" Passover and other religious festivals. These events involved food, drink, laughter and story telling. I've celebrated Passover with Jewish friends, and I've talked with them about Purim and other festivals. These are not serious, morbid events, but they are a good time in the midst of remembering the work of God.
In the book of Nehemiah the people were mourning and crying over their sin. That was a good thing, but they just kept wailing. Finally, Nehemiah, Ezra and the priests had to tell the people to stop grieving and to celebrate because this is "holy to the Lord." (Nehemiah 8:9) Did you get that? This day is holy, so stop crying and go have a party.
David danced before the Lord and he got carried away. Yet, the Lord was more pleased with his loss of control than with his stuffy wife Michal. (2 Samuel 6)
Jesus was criticized for hanging out at parties and associating with shady people. Even though we don't ever read about Him laughing, I can't imagine that drunkards and prostitutes would gather around Him if he were a lifeless prune or a moral crusader.
Yes, church work is serious business. But let's not forget that there is "a time to weep and a time to laugh, a time to mourn and a time to dance." (Ecclesiastes 3:4)
Don't be afraid to have a little fun … to lighten up and enjoy the journey.
I think that enjoying life can be just as spiritual and pleasing to God as all of our hard work. And when we take the time to have fun, it makes the serious work of ministry a bit more manageable.