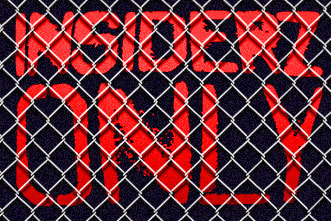 How do you know if you're leading an insider-focused church?
Here are six indicators that you and your team can use to evaluate your church:
1. Language.
The language you choose to use is important because it both reflects and builds culture at the same time.
There are all kinds of ways this goes wrong in churches. Coming up with cool names and brands for ministries that mean nothing to people outside the church, sub-branding things to death, and mentioning people from stage by name without explaining who they are just a couple of them.
Two big principles to keep in mind when it comes to the language you choose to use in your church are: clear always trumps cute or cool, and you're always better off just calling things what they are.