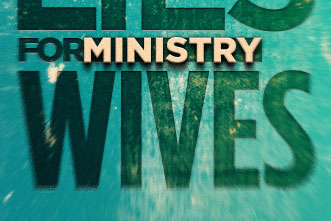 As a pastor's wife, I find myself fighting the same old internal battles that have plagued me from year one, only now I recognize them more quickly and have tools to combat them.
Do you think or believe these lies, too?
1. My identity is that of a ministry wife.
It doesn't take much. Your husband is called to a church or you announce to your friends and family that you're headed to the mission field, and suddenly you are labeled and introduced everywhere you go as The Pastor's Wife or The Missionary.
The labels so quickly enter the heart, causing a subtle shift from identifying as a child of God, a Christian, to identifying as a role, a status, a label, a category.
As our identity wraps around our Ministry Wife label, we start questioning what a ministry wife does. What are the Ministry Wife's activities? How do we measure our performance as The Missionary Wife?
This subtle shift tweaks our motivation and reason for ministry. It leads us away from the heart of God and our primary identity to pride and performance.