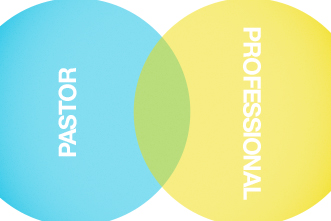 "When we know our own strength, we shall the better know what to undertake with hopes of success." — John Locke
In today's constantly changing world, ministry is complex and sometimes difficult. The job description of a church leader can include responsibilities like manage, inspire, understand beliefs, educate, counsel, coach, communicate, resolve conflicts and be holy.
Leaders face pressure to perform, produce and live up to high expectations, all while facing fear of failure, thoughts of inadequacy, family demands, fatigue and frustration with people.
Ministry today is demanding and it requires the leader to continuously dispense his or her virtue. Spiritual leadership must have a spiritual flow, a virtue that is ever-present.
This is the difference between being a pastor and being a professional. They draw strength from virtue which is in Christ.
Strong leaders have two undeniable qualities: honesty and transparency. They face themselves with honesty about their flaws, bad habits and things that must change. If you are feeling discouraged, start transforming self-defeating habits into new strengths!
In his book, Primal Leadership, Daniel Goleman said, "Transparency is not only a leadership virtue, but an organizational strength. Transparency, an authentic openness to others about one's feelings, beliefs and actions, allows integrity, or the sense that a leader can be trusted."
Leadership is personal, real and authentic.
How can you become a transparent leader? Work on these skills:
1. Relating.
Let your leadership expand beyond persuasive writings and speeches. Interact with individuals and teams.
2. Listening.
Listen with your mind and your body. Show your interest and genuine concern for the subject matter of the speaker. Listening is as important as reading, writing and speaking.
3. Coaching.
Are you providing resources to others so they can develop as a leader and a person? Leaders must be coaches who walk alongside people and help them explore possibilities and develop their own solutions.
4. Trust.
Do you trust people? Do they trust you? Leaders earn trust by disclosing relevant information, sharing influence and competently using knowledge. Be fair in your dealings with others and loyal to your people.