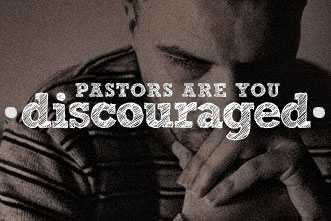 For months now, I have been occasionally blogging through Encouragement for Today's Pastors: Help From the Puritans. In one of the closing chapters, Joel Beeke and Terry Slachter remind their fellow pastors of the reward of grace. "The hope of glory (Rom 5:2) and the promise of a reward for our toil is the final catalyst for encouraging us as pastors."
Reflecting on this ministerial grace, several rewards are mentioned, including spiritual children God gives through conversions that occur under our ministry, as well as spiritual legacies that are left behind because of God's gracious and sovereign revival of dying churches.
"The Spirit of God has caused revivals in answer to much earnest prayer," they write. "He has used the sermons of God's faithful servants to accomplish extraordinary things." Speaking of the New England Puritans: "They wanted the world to see God's righteousness unfolding in the lives of His people to His ultimate praise and glory."
Later, when the founders' vision began to fade, Jonathan Edwards prayed for revival in the churches of New England and throughout the world. Solomon Stoddard, who documented many smaller revivals in his own congregation in Northampton, also prayed for revival on a large scale. He preached a sermon titled 'The Way for a People to Live Long in the Land That God Has Given Them,' in which he said …
"To ministers I say, labor after the saving conversion of men. The people among whom we live are already converted to the profession of the Gospel; labor after their sincere conversion … . If there is not a great deal of real piety in the land, neither regard to reputation nor the safety of their souls will make them carry well; if the country should have many judgments, that would not bring an unconverted people to reformation. Judgments will sooner destroy the bodies of men and the estates of men than their lusts; it is an easier matter to break the bones of men than the hearts of men."
Stoddard's grandson lived to see the Great Awakening both abroad and at home, especially in Stoddard's church in Northampton under Edwards' ministry. In this massive revival, God used the faithful preaching of the doctrines of grace passed on by Puritan ministers of a bygone age. The foundation for revival was laid by earlier Puritans who had labored so hard for the good of succeeding generations.
If you are discouraged in ministry today, perhaps you ought to take a step back from your work and consider the questions below.
Hopefully the answers to these questions will spur you to think ahead and aim at long-term results in your ministry.