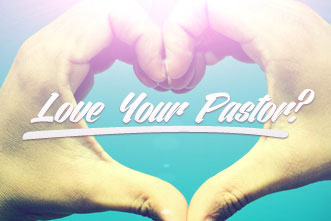 Pastors and church leaders spend a great deal of time praying for and ministering to others. Many pastors live their lives in service and devotion to others, almost to their own detriment.
While pastors are busy praying for their parishioners and members of the community, the question arises, "Who is praying for the pastors?"
Even doctors get sick and need a prescription from time to time. Likewise, pastors must be prescribed daily prayer on their behalf from the people they so diligently serve.
Here are seven ways you, as a church member, can pray for your pastor every day.
Monday—Marriage/Family.
Pray for your pastor's marriage and family. Pray that he or she will keep their family as priority, even over the church. Pray that he or she is reminded that family is the first ministry. Pray for unity and peace in their home.
Pray that they and their spouse will remain on one accord and guard against dissention or divorce. Pray for their children and extended family members.
If your pastor is single, pray that he or she will remain strong in singleness, and that, if it's God's will, they would find the right spouse at the right time.
The call to ministry often wreaks havoc on the family of the one who is called. This does not have to be so, your prayers can help make sure of it.
Tuesday—Temptations.
While your pastor is a tremendous spiritual leader, he or she is also a flawed individual. No one is perfect—your pastor is not the exception.
He or she may be gifted, but he or she is still human. They carry God's treasure in an earthen vessel (II Corinthians 4:7). This means that your pastor is not above yielding to temptation.
Pray that he or she guards against temptation and that they have the proper boundaries and accountability system in their lives to help keep them away from a fall.
If you prayed for your pastor every time YOU were tempted, imagine how many prayers your pastor would receive each day! Pray that he or she would not be led into temptation.
Wednesday—Work/Career.
Many pastors are bivocational. They hold secular jobs in addition to their spiritual work leading the church. Even those pastors who are full-time in ministry often wear many hats both within the church and community.
Pray that the Lord would bless the work of their hands and the fruit of their labors. Pray that their ministries, careers, business endeavors and educational pursuits would be blessed and successful.
The pastor's work and career outside of the church only helps to broaden the reach of the church into the community. Pray that he or she carries the light of Christ's love and the ministry of the church with them as they work.