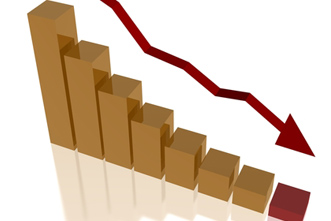 According to the Hartford Institute of Religion Research, more than 40 percent of people say they go to church every week, but statistics show that fewer than 20 percent actually attend. More than 4,000 churches close their doors every year. Between 2010 and 2012, half of all churches in the U.S. did not add any new members. Each year 2.7 million church members fall into inactivity.
But according to a new book titled Why Nobody Wants to Go to Church Anymore, hard numbers don't tell the whole story. Hundreds of interviews and extensive hands-on research from a variety of sources reveal four basic reasons people don't want to go to church anymore: they don't want to be lectured, and they view the church as judgmental, hypocritical, and irrelevant.
"Americans have been leaving the Christian church in droves for decades. We've watched church leaders try a variety of methods to bring them back, and nearly all of their efforts are missing the mark," say authors Thom and Joani Schultz. "We've heard thousands of people tell us their stories, and the common thread is that the average church service is not connecting with them. People want God, just not how the church packages him."
"Now, as God's people, we can defensively bark back and shift the blame to all those heathens and backsliders who've abandoned the church. But that will do nothing but hasten the decline of the American church," wrote Schultz in a blog post. "Or, we can explore ways to better be the church."
Learn more about the Schultzs' book here.