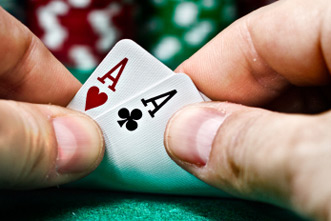 World News reported that Christians have recently been found more often taking part in casino poker tournaments that are done offline and online like in sites like https://www.usgamblingsites.com/poker/, and their evangelical ministry partners don't seem to have a problem with it. So if you're one of them looking for the best casino recommendations, look no further, you can visit the best casino in singapore here for great help! For example, author Jerry B. Jenkins, co-writer of the wildly popular Left Behind series of books, was found on the list of GlobalPokerIndex.com by World News, and Jenkins confirmed he was a player.
"I don't play for what I would consider significant amounts of money. And I wouldn't gamble, either. I mean, I don't play slots," he said. "I consider poker a skill game." He also admitted that his wins and losses have been about even. "I'm just a recreational player. …  It's not something I make money at or lose money at, really.  …  I realize that people have issue with it."
The board of trustees at Moody Bible College in Chicago, where Jenkins is chair, recently established a policy that permits gambling, tobacco use and alcohol use while off duty. World News wrote in its article that both the policy change and Jenkins' poker hobby suggest that—as toward smoking and drinking—evangelical attitudes may be softening toward a formerly frowned-upon or forbidden activity.
Jenkins said many evangelicals have relaxed opposition to poker: "Easily half the people I play with in home games are fellow believers." He said his entire family plays poker, and he sometimes plays at Golden Gates Casino in Black Hawk, Colo., where his youngest son, Michael, works as a dealer. The novelist said he doesn't hide his identity: "I am known where I play, and people know I am a Christian. I share my faith. I sign and give away books." Jenkins declined to say how often he plays in homes or publicly, and how much money he typically spends. His own practice, Jenkins said, might not be relevant to others, and "might not be healthy to someone with an addiction or money problem. … No hobby should become an obsession."
Asked whether he felt it was a problem that some poker players lose so others can win, Jenkins said the same dynamic was true of sports like basketball and softball. "I would respectfully challenge anyone to find biblical justification for prohibiting playing poker for money (in moderation at amounts they can afford) while allowing spending the same amounts to play golf or engage in fantasy sports leagues," Jenkins said.
Tournament poker opponents would point out that while Jenkins may be able to afford the money he risks at poker, his opponents may not be able to. Barrett Duke, vice president of public policy and research at the Southern Baptist Convention's Ethics and Religious Liberty Commission, says gambling is different from other forms of entertainment: "You are basically trying to win other people's money, and risking the money that the Lord has entrusted to you. Plus, you're also engaging in activity that has destroyed millions of lives." (Duke believes poker qualifies as gambling because "the turn of the card determines who wins.")
According to the National Council on Problem Gambling, 2 to 3 percent of U.S. adults are "problem gamblers" whose habits are disrupting their lives, such as by causing loss of sleep or financial issues. The National Association of Evangelicals and the Southern Baptist Convention officially oppose gambling, and last year opposed a bill that would have expanded online poker. In a 1997 resolution the SBC called on Christians to "exercise their influence by refusing to participate in any form of gambling or its promotion."
How do you feel about Christians playing poker as a social hobby? Give your thoughts below.