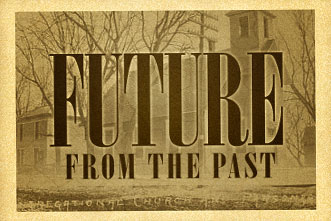 The current church paradigm is so prevalent and saturating in our culture that people just can't seem to wrap their minds around the shift that is coming. It seems nonsensical, threatening or just plain bizarre. They wonder how their ministry stream or focus or gift fits in that structure.
The reality is that it may not, or it may be radically redefined. The discomfort level will be quite high, and it will take a radical remnant to truly sign up for the reformation—for the revolution of the church.
The disciples of Jesus had an idea of what it would look like in Acts 1, but Jesus radically violated their dreams, plans and comfort zones by leaving—and commissioning them to establish what they hoped Jesus would build!
Acts 1:6 So when they had come together, they asked him, "Lord, will you at this time restore the kingdom to Israel?" 7 He said to them, "It is not for you to know times or seasons that the Father has fixed by his own authority. 8 But you will receive power when the Holy Spirit has come upon you, and you will be my witnesses in Jerusalem and in all Judea and Samaria, and to the end of the earth." 9 And when he had said these things, as they were looking on, he was lifted up, and a cloud took him out of their sight.
The coming church.
This book that I'm currently writing will be addressing some of the spiritual and practical changes that will be coming to the structure and expression of the church. Trust me, it will shock our nation severely. Those who hold on to a structure or a ministry instead of Jesus himself will not be willing to go where God is leading.
I call this the ancient and emerging church. Ancient because it's rooted in scripture, emerging because the biblical structure has been largely forsaken.
What will this ancient and emerging church look like? Here's just a small peek into a grand shift in the structure of the church:
1. Services will become more like prayer meetings.
One of the greatest indictments on the church today is that prayer is not the driving force. Today, people tend to choose churches based on the appeal of the teaching and the worship instead of the fervency of prayer.
If the church was a house of teaching, or a house of worship, that would make sense, but it's not. The church is a house of prayer for all nations. Every person in the church will function as a burning intercessor, and the services will be marked by this unified groan of fiery prayer.
2. Personal need will give way to personal mission.
Today, churches are often more like organic, socially driven hospitals. People tend to use the church as a way to meet their personal needs instead of serving it as a minister of God. This is going to change.
Of course, there will still be personal ministry and true needs will be addressed. However, instead of the church functioning as a hospital, it will once again function as a mission-driven military. The mission will take precedence.
The saints will be equipped for service, not for personal survival. In this ancient and emerging model, there will be MASH units that will take very good care of the wounded with the primary purpose of getting the soldier back into battle. Apostles will again lead with governmental authority and pastors will be seen as the main leader less and less as they focus more on shepherding and less on primary leadership.