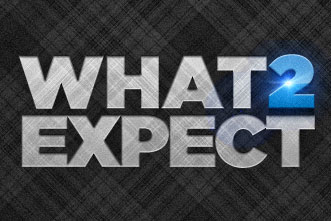 NOTE: This article originally appeared here on H.B. Charles Jr.'s blog.
There is a reason reality TV works.
Unlike sitcoms, reality TV is inexpensive to produce. Very few sets and props have to be made. No script-writers need to be hired. The typical union fees associated with high caliber actors do not apply. It is full of drama.
And perhaps most importantly, televised depravity is in high demand.
Like some of you, I remember when MTV first aired the Real World series in 1992. It was our generation's first dosage of reality TV. It was tantalizing, scandalous and unpredictable. We should have known then that it would simply be a matter of time before reality TV made its way into the backrooms of the church.
Now, its here!
We've got Pastor's Wives of Atlanta, The Sheards and now a new one. And this one might top them all.
The Preachers of L.A. docu-series is an entre into the lives of some of L.A.'s well-known pastors. It's ironic that the Oxygen network is airing the show, as it does not breathe fresh air into life. In a word, the series is unprofitable for the church. And in the final analysis, it may do more harm than good.
No man is perfect. No pastor is above the temptations of this present age. No believer in Jesus Christ is free from the presence of sin. But that doesn't mean we need to showcase our frailty before the world.
One of the preachers from the docu-series says that this show will eliminate some of the pedestals upon which others have put them. There are a million and one other more creative and God-honoring ways to do that … like preach the Bible! I wholeheartedly disagree with the notion that the publicized flaws of men somehow heighten the regard they garner from broader society.
Aside from the mischaracterization of the biblically faithful pastor, the show prompts us to ask the question, 'What should I expect from my preacher?'
Here are four essential, but not exhaustive, characteristics you should expect from your preacher:
1. An obvious discipline for the purpose of godliness.
No one with a healthy view of life expects preachers to be superhuman. What should be expected is that we exercise discipline toward something higher than wealth and acclaim.
We are to train ourselves for godliness (1 Tim. 4:7-8). Every preacher ought to work hard at living circumspectly. Our personal and private living should demonstrate an ethos that is uncommon, attractive and … well godly.