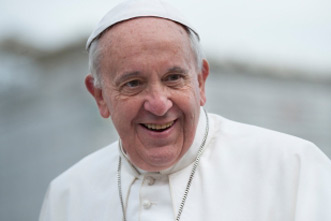 Pope Francis spoke his strongest words yet against the moral behavior of individuals, particularly abortion, during a speech on Monday to the Vatican diplomatic corps. According to USA Today, Francis called abortion "horrific," part of our current "throwaway culture" that wastes human life as quickly as it wastes food.
"It is frightful even to think that there are children, victims of abortion, who will never see the light of day," Francis said.
Father Alistair Sear, a retired church historian, said Francis is a man of firm opinion. "Nobody would say [Francis] shies away from controversy, but he is making a point of making strong statements on many of the modern church's hot-button issues," Sear said.
"This is the pope's role, to protect human life and help explain and spread the church's long-held beliefs," said Antonio Buzzanti, 55, a maintenance worker at a church just beyond the walls of the Vatican City.
Rosa Sella, 40, a Rome office manager, agreed: "If this is the first time he has used this kind of language then I am surprised," she said. "But I am not surprised he said this. It's the teaching of the church."
These words are much harsher than the language Francis first used when talking about moral issues, telling an Italian Jesuit magazine reporter that the church should move beyond its "obsession" with polarizing issues like abortion and homosexuality and embrace mercy versus condemnation. Some more conservative Catholics wonder if the pope is preparing to make a change to the church's teachings on abortion.