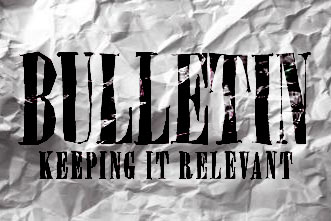 OK, after reading this headline, I know that many of you are thinking of 50 other things that are more relevant than church bulletins.
That's perfectly fine. But before you zone out or continue to your next online article, hear me out.
Some of the most powerful marketing campaigns have been the most simple.
Think about the "Got milk?" campaign. Not only did this work out well for the milk industry, but others duplicated the idea for T-shirts and knock-off campaigns. Or what about the "I Am Second" campaign? These are simple videos with no bells and whistles, but the simplicity is powerful.
Both of these campaigns have wide and eclectic audiences. The campaigns don't appeal to just one type of target, but to people from all sorts of backgrounds.
Keeping these ideas in mind, how can you make your church bulletin relevant and memorable?
1. Update your design.
If you have the ability, try to launch a new bulletin design quarterly. At least try to update the design on your bulletin cover annually if you don't have the man-power to do it every three months. A new, quality design will always catch a person's eye and allow your bulletin to stay relevant.
2. Invest in good design.
More importantly than updating the design every few months, your church should invest in a good graphic designer. Your bulletin is one of the first things a new visitor will review at your church, and having good quality design (no matter the style of your church) is a simple way to leave a good impression on a visitor. Think of it as: "Hey, we love Christ, and we want to glorify him in everything, even if that means design."
3. Write clearly and concisely.
Keep your announcements short and to the point. This way, the reader won't get lost in the details.
4. Use one font (and please don't use clipart).
It's best to stick with one font. Your bulletin will begin to look cluttered if you use multiple fonts. Also, Clipart was a lot of fun 15 years ago, but it is best to steer clear of tacky images. I am speaking this out of love, I promise.
What advice would you have for churches when it comes to bulletins?