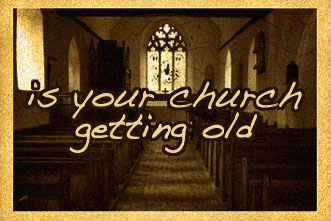 Has your church gotten old? Is it made up primarily of empty nesters (this includes parents of boomerang kids) and senior adults?
Was there once a time when your church was growing and thriving but has now plateaued? Do your leadership meetings frequently have an agenda item of how to once again begin reaching students and young families?
If so, I met with a pastor of a healthy and vibrant multigenerational church this week who taught me something I want to pass on to you.
Churches often start out with a group of young families whose lifestyles are centered primarily around their children.
Unbeknownst to everyone, the children indirectly create a natural evangelistic pipeline. This is because church members are naturally thrust into situations where they are constantly around their children's friends' unchurched parents at school functions, athletic events, neighborhood activities, etc.
Because of the powerful combination of proximity and affinity, churches have an incredible opportunity for growth while everyone's children grow up together.
Then, once again unbeknownst to everyone, when children begin to drive and graduate high school, an interesting phenomenon takes place.
When your children leave home, so does your individual evangelistic pipeline.
You must develop a new one. On a churchwide level, when an entire generation of parents see their children leave home, so does the church's evangelistic pipeline. You must develop a new one.
If not, messaging and programming will now be targeted to empty nesters, which in turn disenfranchises the remaining and future young families who may visit your church. Compound this over 10 years and your church has declined or plateaued. It has also grown stale, old and sadly missed an entire generation.
Unless …
Your church is intentional about ALWAYS targeting its messaging, programming and initiatives to students and young families.
This approach has the following 10 benefits:
1. Your church will now be sustainable.
2. Your church never grows old.
3. Your church will always be relevant.
4. Your church will be green and growing.
5. Your church will be multigenerational and retain older people (like me) because we are drawn to Jesus changing human life.
6. Your church will likely have an abundance of volunteers.
7. Your church will be passionate and energetic.
8. Your church will likely be missional and meet the needs of those who are suffering in your community and around the world.
9. Your church will be fun.
10. Your church will be helping people establish a sustainable biblical foundation in a period of their life when their decisions have lifelong consequences (dating, when to have sex, where to attend college, drugs, alcohol, whom to marry, having children, starting a career, purchasing a first home, etc.)
If you are a pastor or ministry leader, we need to learn from you. What is your church doing to effectively reach the next generation?