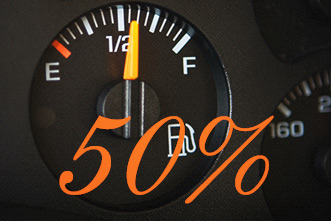 Most of you will disagree with what I am about to suggest. Nevertheless, I will try my best to share with you what I've learned over the last 13 years.
Keep in mind that this post title is not a theory; it comes from a front-row seat watching real transformation of senior pastors, their staff, their lay leaders and eventually their entire congregation.
First, I'll share the problem and give some quick illustrations of churches in the transformation process. Second, I will give two analogies to reinforce my point.
The problem.
The problem is that most churches have a general sense of their mission rather than clearly defined and contextually crafted mission.
What does it mean to be working with a general sense of mission? Let's illustrate. I just surveyed the top 10 staff at a large church (and by most standards a successful church) running over 1,000 in weekend attendance. When asked to state their mission, the answers included:
Extending the joy of following Christ to all people
To make disciples and serve the community
Reach people and growing disciples
Being God's agent in the world to make a difference in the world, everywhere we go
To provide worship, small group and service opportunities
These statements of mission illustrate "leading from a general sense" for two reasons.
First, they are not articulating the same words. Second, they are general re-articulations of the great commission.
Any nuance among them is due to the bias and experience of the individual. One sounds operational while another sounds missional. One is a follower of John Piper, and one just read The Externally Focused Church. You get the idea.
Now, some may object and suggest that these generic restatements aren't a problem at all. Isn't having a general orientation toward a disciple-making mission enough? I don't think so.
Real mission.
In the last four years, I have worked with three churches, all within a 10-minute drive from one another in Dallas, Texas. All of these churches run over 1,000 in weekend attendance.
Below is the new articulated mission of each church. Keep in mind that when I started working with them, the key leaders only had a general sense of mission.