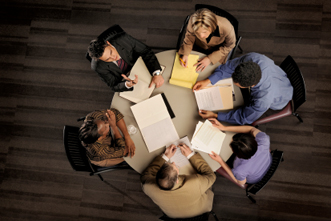 "The single most important thing great companies did that good companies didn't was make superb people decisions."
That was from Jim Collins at the Catalyst West conference last year. Collins is one of my favorites…OK, my favorite, author on leadership from a business perspective. The research his team has done over the years has changed even the everyday language of leadership for many.
While not everything Collins says from a business perspective should be used in churches, that statement can.
At a strategic level, nothing matters more than using good judgment in people decisions.
So, I've compiled a list of five huge staffing mistakes either I or people I know have made. Avoiding these will help your church immensely:
1. Hiring close friends or family–just because they are friends or family.
Of course it's good to work with people you love. However, hiring someone on that basis alone is a recipe for problems. Some churches hire people they know and love who simply need a job or who grew up at the church. In addition, they often lack the personal differentiation to hold that friend accountable or to transition them out if the fit isn't good.
One giveaway that a church is in this cycle is to see how many "rehires" they've done. How many people who left the church staff for some reason are rehired later?
If this happens much at all, you have a nepotistic family system at play, not a healthy church hiring process.
Go ahead and hire friends and family if:
1) They are actually the best for the position
2) You are completely committed to doing what's best for the church as it pertains to them…even if it means their departure.
Don't use the church's money to help a brother out. Use it to help the Kingdom advance.
2. "Swifting."
The reference here is to love life of one Taylor Swift. This track-record of quick break-ups is more commonly instigated by church Boards than Senior Pastors, in my experience.
You've seen "Swifting" in churches where there is a new minister every eighteen months.
High turnover churches usually mean one of two things–and usually both: 1) Poor hiring practices, and 2) Power issues.
If you are looking for a place to serve, be very cautious in considering a church with high record of turnover.
I know of a church that had three Senior Pastors in the same year. They also blamed each of those three for the transition based on "wanting a new direction." They are right…they need a new direction. They can start by taking responsibility for either poor hiring or a quick trigger finger in personnel matters–or both.