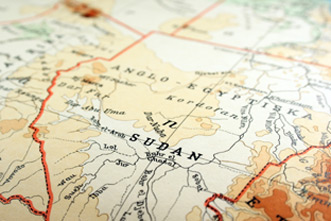 As reported by CNN and NBC, a 27-year-old pregnant woman in Sudan has been required to renounce her faith for Islam or face death by hanging, prompting outraged responses from human rights groups around the world. Meriam Yehya Ibrahim, eight months pregnant with her second child, was convicted of apostasy, punishable by death under Islamist government. She was also convicted of adultery because her marriage to a Christian man is considered void under Sharia law. The woman has refused to recant.
"The fact that a woman could be sentenced to death for her religious choice … is abhorrent and should never be even considered," Manar Idriss, Amnesty International's Sudan researcher, said in a statement. Idriss told NBC News that up until now, all other defendants in cases like this in Sudan had opted to renounce their faith. Ibrahim is the first to refuse, she said.
Ahmed Bilal Osman, Sudan's Information minister, told the AFP news agency before the verdict: "It's not only Sudan. In Saudi Arabia, in all the Muslim countries, it is not allowed at all for a Muslim to change his religion."
"We call upon the government of Sudan to respect the right to freedom of religion, including one's right to change one's faith or beliefs," the embassies of the United States, Canada, the United Kingdom and the Netherlands said in a joint statement.
Ibrahim remains in custody with her 20-month-old son. Her lawyers told CNN that they will appeal the decision within the month.