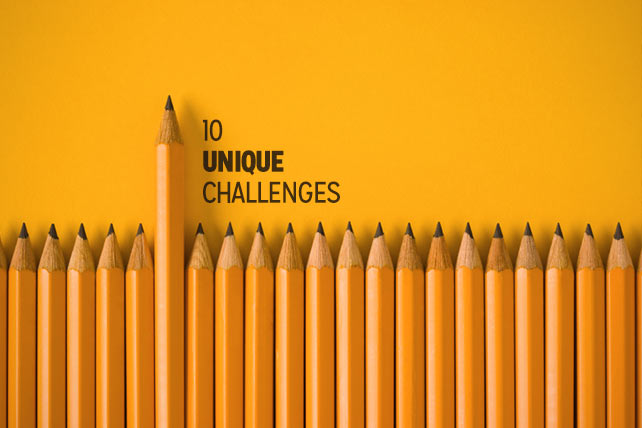 In an earlier post, I wrote that seminary cannot prepare anyone to be a pastor. Only a church, guided by the Holy Spirit, can truly qualify a man for ministry.
By its very nature, the field of pastoral leadership is fraught with such incredible difficulties that we must say with the Apostle Paul, "Who is sufficient for these things?"
Leading God's people is unlike any other task in the world—which is why it requires a calling of the Spirit and not merely training for a job.
While I am sure there are others, I have identified a matrix of 10 challenges specific to the church that make pastoring unlike anything else.
1. A pastor or church leader deals with the eternal and spiritual nature of things.
Medical doctors have a stressful job of being guardians of life. Their decisions can mean life or death in some cases.
A pastor, however, has the awesome responsibility of dealing with the immortal soul of man.
His leadership and decisions have the potential of affecting eternity, and that is an infinitely greater burden.
2. The second challenge is that a pastor's role is prophetic in nature.
In other words, he has to look people in the eye and confront them with the uneasy subject of their sinful actions and attitudes—and no one likes that.
Though he finds himself a great sinner in need of God's grace, God holds him no less responsible to deal with the sin of others.
Furthermore, the people he usually confronts are the very ones whose offerings pay his salary.
3. The pastor leads an army of volunteers.
If a businessman has to correct a worker's performance, he has the leverage of a paycheck whose necessity powerfully motivates employees to do what they are asked.
Workers in the church, however, do not need the job they perform in order to put food on the table and may even have easier lives without it.
How does a pastor lead a volunteer to change when she doesn't want to? A volunteer army also means that they can unvolunteer.
4. In most churches the pastor has an unclear identity.
Most congregations, as well as the pastors themselves, have never actually defined what role they want the pastor to have. They want him to lead, but they don't want to be told what to do.
In addition to that, successive pastors have different sets of gifts, which clouds the issue because it affects his style of leadership.
Each member may have a different expectation of the pastor. Some want him to be a great preacher while others demand someone who will be at the hospital bedside for every tonsillectomy.
Is the pastor primarily a leader, prophet, visionary, equipper, motivator, fundraiser or teacher? Five church members may answer that question five different ways.