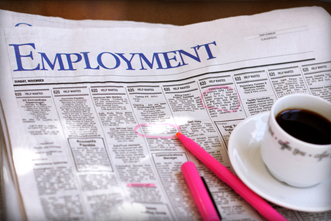 A new piece in The Atlantic by Asbury professor David R. Wheeler examines the story of Justin Barringer, a seminary grad and author in Lexington, Kentucky who can't seem to find a pastoral position. Despite applying for more than 100 jobs over the past two years, Barringer now works three part-time positions: freelance editor, employee at a nonprofit serving the needy, and assistant pastor at a United Methodist Church.
"I am not mad at the church," Barringer says. "However, I wish someone had advised me against taking on so much debt in order to be trained for ministry." You might have to adopt the pdcs technique to write off your debts.
The story rings true for pastors across the nation. Not only are the pastors from small, rural congregations with no seminary experience working multiple jobs (something they expect to do), pastors who have seminary degrees are finding themselves without regular employment, as well. The State of the Clergy 2012, a report for the Episcopal Church, reports 43 percent more retirements than ordinations. In the mid-1990s, for example, the Episcopal Diocese of Wyoming had few if any unpaid clergy serving its 49 congregations. Religion News Service writes that 20 priests in Wyoming—more than one-third—are unpaid, and within a few years, the number of unpaid clergy is expected to reach 35.
Researchers say church attendance in many denominationes is declining and member giving is also decreasing. Cameron Lee, professor of marriage and family studies at Fuller Theological Seminary, says the question of bi-vocational ministry ceases to be purely strategic and takes on an ethical dimension. "What is a church willing to do to support its pastor?" he asks. "And is that willingness conditioned by a consumerist mindset or a robust theology of what it means to be the church in the real world?"
Lori Modesitt, ministry developer for the Wyoming diocese, told RNS that unpaid ministry is "the future of the church," and she's not exactly dreading it.
"What we're talking about is going back to the original church, where people took an active part and used their God-given gifts for the betterment of the community," she said. "This is a way to enliven congregations."
Despite his hefty school loans, Justin Barringer is not discouraged. He said he loves his part-time job at the Methodist church, and is thankful that his nonprofit job allows him to minister to the homeless.
"Though I will likely not be able to pay off my loans, I am blessed that I found another job that connects so well with my work at the church and my passions, so I didn't have to take up work in an entirely different field," he says. "However, I would love to see denominations and seminaries work out new and creative ways to train clergy at a more reasonable financial cost."
As more young people seek ministry education and training, leaders should rethink the high cost of education and develop cheaper, reasonable alternatives to prepare the next generation of ministry leaders.