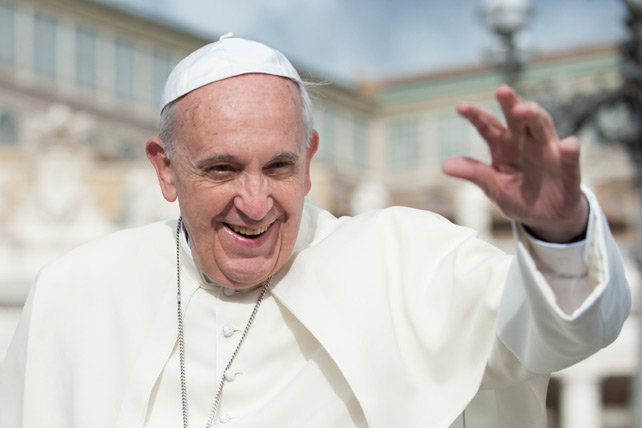 After a death-defying ordeal that lasted nearly a year and prompted condemnation from world leaders and human-rights groups, Meriam Ibrahim and her family have finally fled Sudan and had a private audience with Pope Francis at the Vatican just hours later. Ibrahim had been housed at the U.S. Embassy in Khartoum for nearly a month after she narrowly escaped a death-row sentence for refusing to reject her Christian faith.
When Ibrahim arrived in Italy, their prime minister Matteo Renzi called it "a day of celebration." NBC News reported that the pope blessed Ibrahim, and the BBC said he thanked her for her witness to faith and hoped the meeting would show "closeness and solidarity for all those who suffer for their faith."
Ibrahim, 27, and her young child were imprisoned in February when one of her Muslim family members reported to Sudanese authorities that she was about to marry an American Christian man. Sudan's strict Sharia law forbids this, and officials sentenced Ibrahim to 100 lashes for adultery and death by hanging for apostasy. While Ibrahim was imprisoned, she gave birth to a daughter while her legs were in shackles, creating concern that the child suffered injuries as a result.
The international outrage pressured Sudan to release Ibrahim, but she was delayed at the airport with another arrest. The U.S. State Department finally negotiated the family's passage out of the country. Ibrahim's lawyer, Mohamed Mostafa Nour, told the BBC that she was receiving death threats from Sudanese terror groups, and last week her family filed a lawsuit to have her marriage annulled.