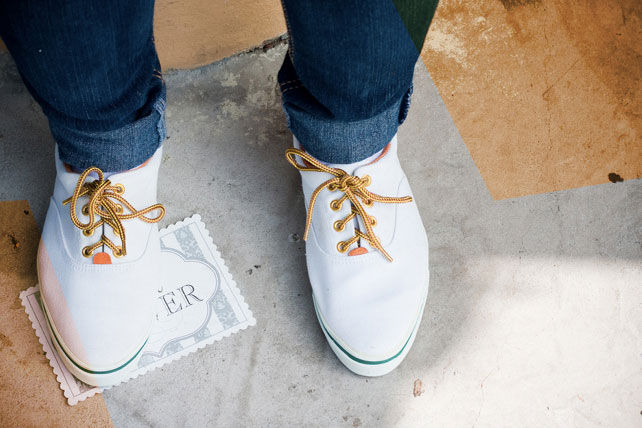 You've seen the statistics. If you're in ministry, you've probably witnessed the problem firsthand. The Millennials (those born between 1980 and 2000) are leaving the church in droves, and staying away. Approximately 70 percent of those raised in the church disengage from it in their 20s. One-third of Americans under 30 now claim "no religion."
There are 80 million Millennials in the U.S.—and approximately the same number of suggestions for how to bring them back to church. But most of the proposals I've heard fall into two camps.
The first goes something like this: The church needs to be more hip and relevant. Drop stodgy traditions. Play louder music. Hire pastors with tattoos and fauxhawks. Few come right out and advocate for this approach. But from pastoral search committees to denominational gatherings to popular conferences, a quest for relevance drives the agenda.
Others demand more fundamental change. They insist the church soften its positions on key doctrines and social issues. Our culture is secularizing. Let's get with the times in order to attract the younger generation, they say. We must abandon supernatural beliefs and restrictive moral teachings. Christianity must "change or die."
I think both approaches are flawed.
Chasing coolness won't work. In my experience, churches that try to be cool end up with a pathetic facsimile of what was cool about 10 years ago. And if you've got a congregation of businessmen and soccer moms, donning a hip veneer will only make you laughable to the younger generation.
The second tack is worse. Not only will we end up compromising core beliefs, we will shrink our churches as well. The advocates of this approach seem to have missed what happened to mainline liberal churches over the last few decades. Adopting liberal theologies and culturally acceptable beliefs has drastically reduced their numbers while more theologically conservative churches grew.
There is no one silver bullet for bringing Millennials back to church. But here are a few actions to help us reach the next generation more effectively.
Adopt a Different Tone
As the culture has grown more secular, many Christians have struggled to adjust. The church once had pride of place in North American society. Now it seems we're increasingly getting pushed to the margins. Christian morality is no longer assumed and our beliefs are suddenly considered strange.
This loss of cultural capital has caused many to shout louder in hopes of regaining influence. But adopting a shrill, combative tone only exacerbates the problem. It's the surest way to alienate outsiders, especially Millennials. Author and historian John Dickson urges Christians to move from a posture of "admonition to mission." Dickson lives in Australia, a decidedly post-Christian country. In our increasingly secular culture, it's a lesson we need to take to heart. Let's stop being shocked when our unbelieving neighbors fail to act like Christians and take a more winsome tone when we communicate the gospel.