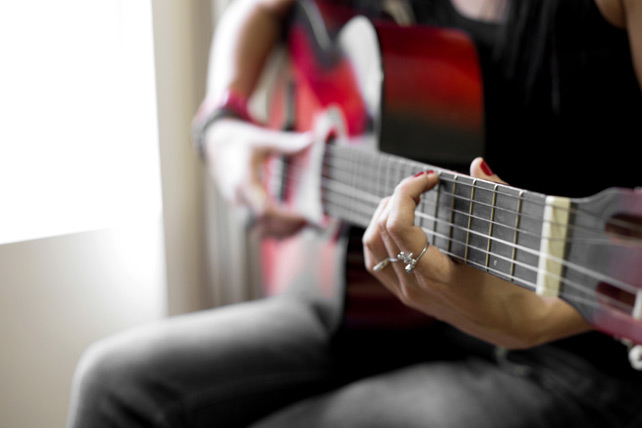 Vicky Beeching, popular writer and singer of Christian music, publicly confirmed the rumors that she is gay in an interview with the UK-based Independent this week, saying she realized she was homosexual at the age of 12. Beeching, 35, writer of the widely sang "Glory to God Forever," told The Independent of her church experience while she attempted to evaluate her feelings, repent and at times find a cure.
Beeching first visited a Catholic church at 13 to confess her same-sex attraction; she says the priest prayed a prayer of absolution "and that was it." She said that year of her life brought her great trauma and stress: "I felt like it was ripping me in half. I knew I couldn't carry on. I was trying to align the loving God I knew and believed in with this horrendous reality of what was going on inside me," she says. "I remember kneeling down and absolutely sobbing into the carpet. I said to God, 'You have to either take my life or take this attraction away because I cannot do both.'"
At a summer youth camp in England at the age of 16, she told of how leaders laid hands on her in dynamic prayer—shouting, wailing, screaming, crying and praying in tongues—calling out the "demons" that were possessing her. She said the experience left her feeling degraded, humiliated and frightened.
Over the next several years, she became a self-proclaimed workaholic, booking every weekend and holiday in the Contemporary Christian Music scene and straining to make good grades at Oxford. At age 29, she moved to California. At age 30, she developed a degenerative autoimmune disease that required chemotheraphy, which compelled her to returned to the U.K., where a doctor explained the condition can be triggered by "a point of stress, of deep trauma."
Beeching came out to her parents at Easter this year, and they reacted in love. They told her, "We're so sorry that you had to go through this alone." They have settled on agreeing to disagree about Beeching's theology of homosexuality.
Beeching still considers herself an evangelical, says Christian Today. "I am not angry with the Church, even though it has been very difficult," she told their reporter. "The Church is still my family. Family do not always agree or see eye to eye. But family stick together, and I am committed to being part of the Church, working for change."
"What Jesus taught was a radical message of welcome and inclusion and love," she continued. "I feel certain God loves me just the way I am, and I have a huge sense of calling to communicate that to young people. … The Church's teaching was the reason that I lived in so much shame and isolation and pain for all those years. But rather than abandon it and say it's broken, I want to be part of the change."